Goscombe Homes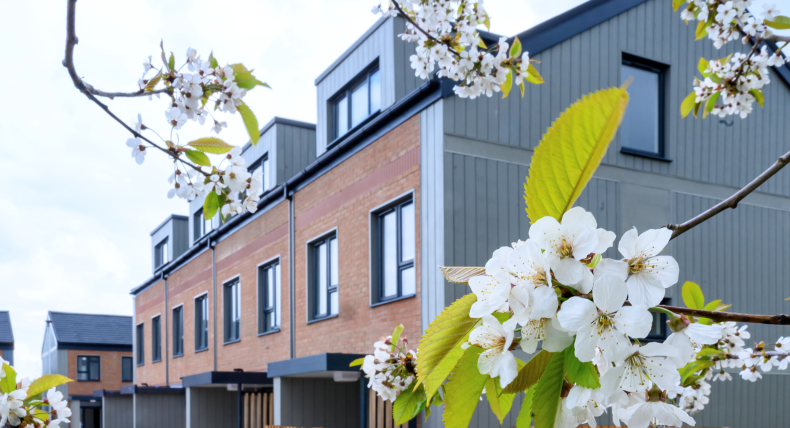 Fair housing, for everyone
An estimated 8.4 million in England are living in unaffordable, insecure or unsuitable housing. Our nation needs in excess of 340,000 new homes to be built every year, including at least 145,000 affordable homes, along with an urgent need to build more social housing.
Goscombe provide a solution by creating beautiful high-quality homes, with a clear focus on affordable and social purpose housing. Their model has been described by Homes England as having 'the potential to radically change the way affordable housing is delivered and sustainable communities are created'.
How Goscombe makes an impact
Goscombe makes an impact every step of the way – from providing employment to ex offenders in it's house manufacturing, to reinvesting profits into it's partner charity, Trelis which supports community initiatives around each development. Every Goscombe development will provide a majority of affordable homes and 1 in 4 homes in each development will be retained for rent as social housing. Add to this a focus on local supply chains and environmentally responsible design and the overall result is potential for huge impact and a 10 year ambition of £0.8bn of social and economic value generated.
Where Fredericks comes in
Through Fredericks, Goscombe was able to apply for a Reach Fund grant to enable it to revise and develop its financial projections as it's business plans evolved. In 2022, Fredericks provided Goscombe with £50,000 of funding to support it's development and we continue to provide support and advice to help Goscombe continue on the path to achieving it's ambitions.
---
Fredericks Foundation is prepared to take a bold and genuinely creative approach to funding organisations with game-changing ideas or innovative business models. More importantly, once you receive their backing, Paul and his team remain highly supportive
Alistair Wickens, Founder and CEO, Goscombe Housing