Lightning Reach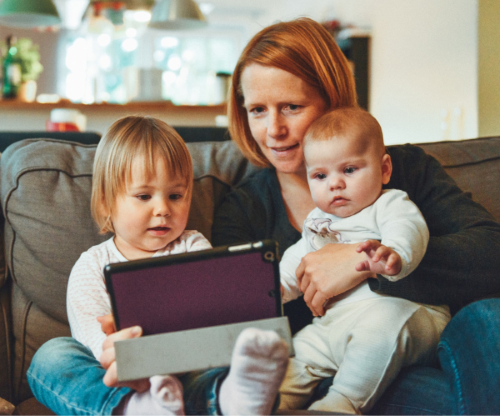 Reducing financial hardship
Lightning Reach offers a financial support portal which seamlessly connects people in financial hardship to the support they need, quickly and securely.
Set up during the pandemic by female founder Ren Hooi, Lightning Reach simplifies access across the complex ecosystem of grants, benefits, help with household bills and other vital resources for individuals and families in need.
It can be used by funders such a charities and local councils to streamline their administration processes, and by responsible organisations (eg banks, utilities, housing providers) seeking to support vulnerable clients.
The platform was developed collaboratively with a cross-sector group of organisations and individuals with lived experience of financial hardship.The Royal British Legion, Lambeth Council, TSB and the Teaching Staff trust and just a few of the organisations already working with Lightning Reach.
How Lightning Reach makes an impact
Over 17 million people in the UK are currently facing financial hardship and yet there is over £19bn unclaimed funding each year in the UK across a complex web of benefits and discretionary support schemes. Through connecting people with support Lightning Reach helps them recover from financial shocks and build resilience. Lightning Reach has facilitated >£6 million of grants to struggling households, with over £60,000 users registering since it's launch in 2021. This new funding will enable Lightning Reach to scale it's platform and impact significantly over the next two years.
Where Fredericks Foundation comes in
As a female led organisation focused on helping those in financial hardship, Lightning Reach is a perfect fit for Fredericks. We have invested £50,000 in June 2023 as part of a larger £930,000 funding round to support the growth of the organisation and scale it's impact. We have invested alongside other social investors and foundations such as Joseph Rowntree Foundation, Barrow Cadbury Trust, Treebeard Trust and the Growth Impact Fund.
---
"We're grateful to have the support from Fredericks Foundation, who are very much aligned to our mission at Lightning Reach and have deep experience supporting financially excluded individuals and businesses. The Fredericks Foundation team have been fantastic in collaborating with our team and other participating investors throughout the investment process, and we look forward to continuing to work together to scale up our business and impact at Lightning Reach. We're excited that this round of investment will enable us to support even more people through the cost-of-living crisis and expand our partnerships with a range of organisations who can help."
Ren Hooi, Founder and CEO, Lightning Reach